More flowers!  My local farm stand had beautiful sunflowers this weekend. Love them, even though they are leaving pollen all over my counter.
I made the doily underneath for a present but it looks good under them, right.
The pattern I used is a free pattern from Ravelry.  The pattern has five rounds but I actually made it bigger and did ten rounds.   It is a great pattern with all different edges that you can add.  I have used this pattern quite alot.
Hope you enjoy it!                                                                                                             Carolyn
Link Parties:
Made By You Mondays, Skip to My Lou
Totally Terrific Tuesday
Tip Me Tuesday-Tip Junkie.com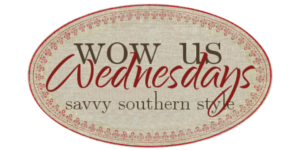 Your Whims Wednesday
The Winthrop Chronicles
Show and Tell Link Party, Flamingo Toes
Wonderful Wednesday Blog Party
The Creative Link Exchange Party, The Happy Scraps
Pin Junkie Pin Party, The Pin Junkie
The Creative Link Exchange Party, The Happy Scraps
Pin Junkie Pin Party, The Pin Junkie
Lovely Little Link Party, bloom designs.com