Succulent plants are so popular now.  They are really cool looking.   I have a Burro's Tail that was given to me as just a little bit of a thing.  It has actually done really well.  I don't really have a 'green' thumb, luckily my husband does.
So I  bought some more succulents and made these planters from tin cans.  They are sitting on my kitchen table now.  I usually have fresh cut flowers on the table, but these will certainly last longer!
I used Lily Yarn, chained until the yarn fit around the cans.  Double crochet back and forth until the can was covered.  Then stitched up the two ends to close and slipped around the can.  They did look a little plain, so made this cute little flower  from Attic 24 and sewed them on with a needle and thread.
Cute, right!
Oh, this is my Burro's Tail.
Take care!                                                                                                                                 Carolyn
Link Parties: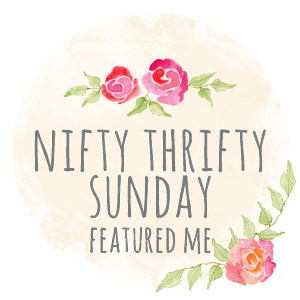 http://www.ladybug-blessings.com/pictures/ladybugblessingsbutton-2.jpg
http://liverandomlysimple.com/totally-terrific-tuesday-link-party-42/#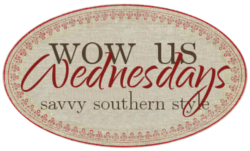 http://thewinthropchronicles.com/2015/07/share-it-link-party-176/
A Stroll Thru Life @ http://www.astrollthrulife.net/